The Best Christian Father's Day Gifts in 2022
This post may contain affiliate links, which means I may receive a commission, at no extra cost to you, if you make a purchase through a link. Please see my full disclosure for further information.
With Father's Day quickly approaching, now is the perfect time to get the man in your life the best Father's Day gift. Finding a Christian Father's Day gift doesn't have to be hard! I have scoured Amazon (who else loves Amazon?) to find the top Father's Day gifts for the Christian dad in your life.
Keep scrolling to find the best Christian Father's Day gifts that you can get today!
The Best Christian Father's Day Gifts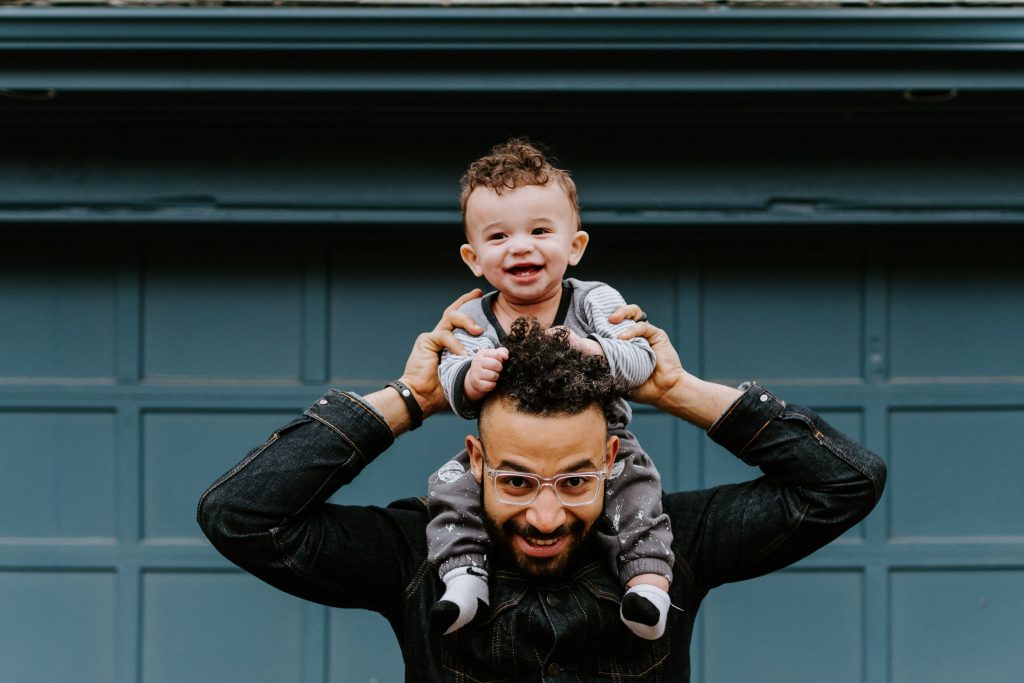 A handmade leather bookmark makes a great gift for the Christian dad that enjoys reading and studying!
I love the detail that went into each of these bookmarks. They make a unique and timeless Father's Day gift.
There is something so wonderful about holding a crisp, new Bible! If your husband, dad, or father-in-law are in need of a need study Bible then look no further!
You can find the genuine leather Bibles I linked below, on Amazon.
If you would rather bypass purchasing a Bible from Amazon you can check out the top notch Bibles from the Local Church Bible Publishers. This a wonderful ministry that only sells their Bibles at-cost.
You can check their stock of Bibles here!
An iPad Mini is DEFINITELY not a must have.
BUT for the dad that loves all things tech, it would make a nice gift!
One of the first apps you should download is the Tecarta Bible app which is my personal favorite. It offers a verse of the day, devotional, and it also has an audio option so dad can listen to the Bible at any time!
My husband loves to take notes during church. He is regularly underlining as our pastor lays out the message.
The problem with a nice Bible is that they usually have thin pages.
Using regular ink pens can cause bleeding through to the back page. No-one wants that!
Thankfully there are some great options for no bleed pens and highlighters.
I love that this pack of highlighters is called Mr. Pen and features a cute mustaches.
It adds to the manliness!
The father of the righteous shall greatly rejoice: and he that begetteth a wise child shall have joy of him.

Proverbs 23:24
Another great Christian Father's Day gift is a bracelet that serves as a constant reminder of the great God we have!
This mug would make the perfect addition to your husband's morning routine.
Add a bag of his favorite coffee (like this Black Rifle Coffee) or tea and this Father's Day gift is complete!
My husband swears by these Van Heusen ties.
While not every man is into ties like my husband, it never hurts to have one in the closet just in case!
For my husband's first Father's Day, I ordered a tie clip with a message from our daughter.
A custom tip clip makes a great gift that the father in your life is sure to cherish!
With 15 hours of play time, these Beats earbuds make a great gift for the dad that is always on the go.
Earbuds are super useful when dad is wanting to listen to praise songs, podcasts, or the Bible but doesn't want to disturb anyone else.
It's no secret that I love a good devotional and Christian book.
If you want to read more about how you can teach your family the Bible head over here!
The best gift you can give to a Christian dad is one that will help him develop a stronger and deeper relationship with God.
These books were written by Pastor Paul Chappell who is a great author and man of God!
The Best Gift for a Christian Dad
The best gift that you can give a Christian dad is the gift of your presence.
This Father's Day, make the effort to show the man in your life how great of a father he is.
List out 5 reasons you think he is a great dad.
Write them down and give them to him. I promise the small effort you take now will stay with him forever.